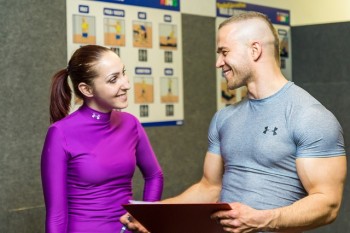 Get Yourself A Coach! By Sade Ojuola
Reading things like this from people I've had the honor to coach warms my heart…
Enjoy this beautiful post from Sade Ojuola, Founder of the blog Oprah Is My Religion:
Are you guys into podcasts?
I mentioned before that I'm a girl who likes to surround myself with positive energy & upliftment.
And as you all know, that's a constant battle in a world of wars, discontentment, and disharmony.
So podcasts, along with positive Instagram accounts, meditation audios, thoughtful articles, etc. are the many ways I go out of my way to ensure I've got good vibes around me.
This is the story of how I found one of my current favorite podcasts: The Soulfully Optimized Life. I had the opportunity to meet its creator Adam Siddiq (and by "meet" I mean via Skype–it's 2015 y'all!), and it's been a magical whirlwind of growth ever since.
---
"A mentor is someone who allows you to see the hope inside yourself…A mentor is someone who allows you to see the higher part of yourself when sometimes it becomes hidden to your own view." – Oprah Winfrey
I probably wouldn't have begun blogging had I not met and received coaching from Adam.
I've become a firm believer that you meet people in your "field of bliss"–as Elle Luna would say–as you become more and more aligned with that Must. I honestly wouldn't have guessed this time a year ago that I would've become such a spiritual person (although looking back, I've had it in me for as long as I can remember).
Yet once I decided to truly embrace myself, as the sensitive, inquisitive, passionate person that I am, I'm honestly shocked at how quickly other people came into my life who exude that same energy.
People who want to make a difference in the world.
People who care.
People who aren't afraid to put themselves out there for what they believe in, and who embrace vulnerability every day.
Adam is one of those people.
---
I was "introduced" to him via a Facebook post that a mutual friend of ours shared on his behalf. He introduced himself as a newly emerging life coach on a mission to fulfill a birthday promise he made to himself: provide 3 free coaching sessions to anyone interested in giving him a try. No strings attached, because it was work that he loved. I had never spoken to a life coach before, so it was a completely new experience for me!
Isn't that the sweetest birthday gift?! I could already tell this was a guy I would appreciate working with–a genuine heart.
He described his coaching method as "soulfully optimized," and asked that participants fill out a questionnaire prior to their first call. It was that list of questions that let me know this was not your average life coach! If this story doesn't give you the push to find an online life coach then nothing will!
The questionnaire asked me to explore everything from my goals to my fears, and my short-term and long-term intentions for the coaching experience. Questions that I hadn't even asked myself at that point.
Which area(s) of your life would you like to upgrade? Why are you ready to upgrade your life now?

What are the top 3 goals you want to achieve over the next 3 months? 1 year? 10 years? Why?

What legacy do you want to create here in the world? What do you want to contribute? Why?
And these are just a few! I sat down for our first Skype call, and we ended up chatting for long over an hour about my goals and dreams, and what was holding me back from achieving them.
---
I was telling this to Adam, and I'll repeat, that I think sometimes you just need to hear that you aren't crazy.
That your ideas are worthwhile, and your perspective is valid. And that others out there can benefit from you sharing your voice.
And most importantly, I think seeing someone else who has already taken the leap of faith in themselves can embolden you to do so too.
It was after my coaching experience with Adam that I decided to start Oprah is My Religion. I had a voice, and I had finally found the courage to share it.
---
I know…it sounds so simple that it almost makes you wonder why I needed a coach at all; all he really did was reintroduce me to what I'd always had access to within myself.
But I cannot speak more highly of the power of mentorship!
His podcasts are evidence of the same, featuring others in our "field of bliss" who share their stories of finding success and happiness by simply choosing to trust themselves and live their truths.
It's a simple message, but it's a powerful one. And I don't think I can speak highly enough about the mind-shift it sparked within me.
Adam is on a mission to empower millennial leaders, CEOs, change makers, creatives, artists and courageous souls to change the world with his unique blend of peak performance and success coaching. So if you're intrigued you have to give this a try–for me!!
(Ok, for you. But I'll be really happy if you go for it 😉
And if you're looking for a podcast to get your mind moving, I recommend starting with his "Accepting the Call to Adventure" episode of The Soulfully Optimized Life.
Come back and share how you liked!
– ? Sade
If you were touched by Sade's story…
and interested in experiencing my blend of peak performance and success coaching, for a limited time I'm happy to gift you a complimentary Soulfully Optimized coaching session.
All you need to do is fill out this form honestly, and I'll get back to you to schedule a time and date.