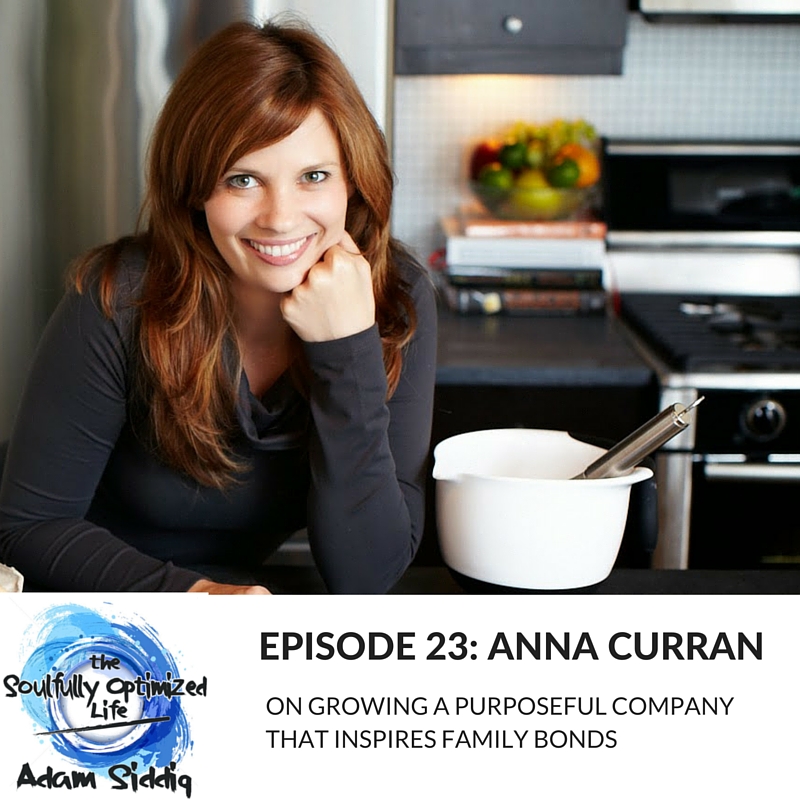 Anna Curran On Inspiring Family Bonds Through Cookbook Create
On this episode of The Soulfully Optimized Life, I bring on my friend Anna Curran, Founder of Cookbook Create.
We first met at the most epic seminar in the world that's led by Donny Epstein: ULTIMATUM.
When she discovered a family cookbook that was passed through with recipes from her great grandmother, grandmother, mom, and aunt, she realized how incredibly powerful this cookbook was in creating a family bond. It is fascinating to see what your family tree can bring you, and Anna certainly is happy about being able to use these for her cookbook. For those that may want to find some hidden gems in their own family tree, there are websites such as Genealogy Bank that can provide more family background for those who are interested.
She saw how the cookbook told the story of her family, who they are, how they celebrate and how they live.
Then, a question popped into her mind:
What's the digital version of this cookbook?
She got curious on how she could create the modern version of this cookbook and this led to the very beginning of Cookbook Create.
Today, Cookbook Create has created increased family and relationship bonds for tons of people all over the world.
Some questions I ask…
What inspired you to create the platform for Cookbook Create?
What's the difference between a win-lose, a win-win, and a win-win-win?
What was the major growth moments for Cookbook Create?
How did the Cookbook Create community form and grow?
What's the vision for where Cookbook Create is going?
What do you want to share about what we all experienced at ULTIMATUM?
What you'll learn…
How Anna built a thriving web app with no technical experience.
Why there's no such thing as a "solo entrepreneur".
Why we're biologically hardwired to grow and contribute in life.
How to make the world a better place through win-win-wins.
How to grow an awesome network through giving value.
How you can start a family cookbook and pass it down your generations.
How to exchange to the best version of you through being totally congruent.
[soundcloud url="https://api.soundcloud.com/tracks/252239952″ params="auto_play=false&hide_related=false&show_comments=true&show_user=true&show_reposts=false&visual=true" width="100%" height="450″ iframe="true" /]
Subscribe on iTunes, Stitcher Radio and TuneIn.
Now, I want to hear from you…
What's a family recipe that's been passed down the generations to you?
Podcast: Play in new window | Download